I got married to this dashing young man in the year 2000 and it was absolutely one of the happiest days of my life. And like every "typical" young Nigerian bride, I wanted babies immediately. The first year went by so fast, with no baby; but guess what? I was unperturbed as I took it as my honeymoon year.
However, I was slowly and quietly getting worried as the second year rolled by and no baby. Third year? still no baby, ha! kilode!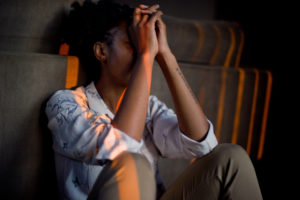 For those who know me, I have an unwavering faith in God (not that I don't get discouraged sometimes) and felt it necessary, to commence with prayers. I sought medical help and embarked on a mental and physical wellness journey. I got pregnant and birthed my very handsome son, in 2004. That my husband and I were elated at having our first born was an understatement words can never describe, we poured all the affection that we could muster on our baby just as all those who surrounded us did.
I was young , in my twenties and wanted the best for my child. I had a career to pursue, having only literally placed my foot on the rung of the ladder in a multinational.It was a race against time. I had four months outstanding of my maternity leave, so it seemed there was ample time to set necessary arrangements worthy of the new entrant into our lives. But zoooooooomm! The four months went by at neck breaking speed.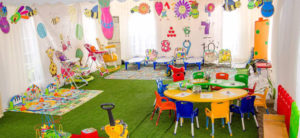 Thus, the moment came for my husband and I to decide what crèche or daycare to put our precious child. We checked these seven areas before deciding on the best choice for our baby.
LOCATION
I wanted a place that was close to my office for ease of getting to the crèche during my lunch break so I could breastfeed and bond with my baby. It also made me feel less anxious knowing that my precious child was not too far away from me and that I could get to him real quick in the event I was called upon. It was equally important that the crèche was close to a hospital in the event of an emergency for access to a pediatrician.
CERTIFICATION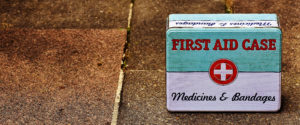 It was very significant for my husband and I to know that the people who would be caring for our child were certified, competent and experienced enough to do so. It was even more important that they were licensed to operate, meaning they would have gone through the proper regulatory rigors and would have passed for them to be in operation.
ENVIRONMENT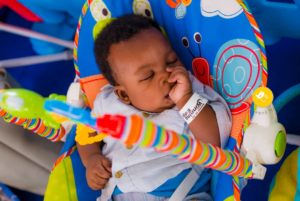 We wanted a crèche that exuded warmth, cheerfulness, cleanliness, and friendliness. We wanted an environment that was welcoming bright and happy. The place had to smell fresh and airy; we wanted a home-away-from-home sort of crèche. We definitely didn't want an overcrowded place and above all we wanted a crèche that was safe and secure for our precious child.
THE CARE GIVERS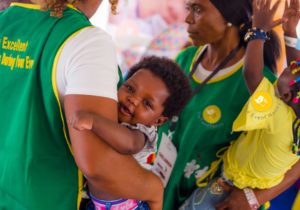 The staff had to have the right attitude which complemented the ambience. Were the caregivers polite? Were they gentle yet firm, and were they kind and patient? We observed the children's disposition looking out to see if they were happy around their caregivers.
ARE MILESTONES TRACKED? Being a first time Mum, it was important that every milestone of my child was tracked and recorded. I needed a place that would be bold enough to notify me of delays in any developmental stage, if any. And above all, work hand in hand with me in line with their programs to ensure my child improved.
FAITH BASED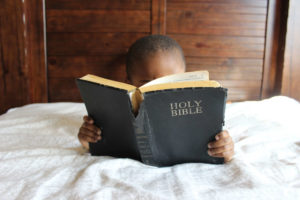 A crèche where the tenets of our religion formed part of their core values was of extreme importance to us. We needed a crèche that would complement and enhance the teachings he was getting at home.
COST
In as much as we wanted the best for our baby, we also didn't want to break the bank hence it had to be affordable yet have the high standards of care giving we longed for. Of course, Al wasn't going to be our only child so we needed to be sure we weren't punching above our weight since we weren't drawing cash from a bottomless well.
To be honest, the crèche we ended up picking was fantastic but that didn't stop me from crying the first couple of weeks each time I dropped him off. However, because the crèche ticked off the right boxes, it was easier for me to get over my separation anxiety as a first time Mum.
While the criteria for choosing the best crèche for your child is inexhaustible, it helps to just narrow it down to a few key priorities you and your husband share.
I hope you found this helpful!
Please share your creche experience!